It's easy, simple, and fast
We offer

 

instant e-transfers loans with

 

no credit check!
Instant

E-Transfer Loans Made

Easy

&

Simple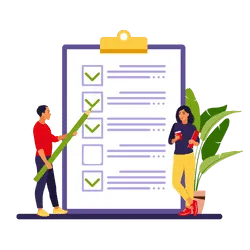 Fill up our simple form
We've built a simple form for you to fill that takes less than 5 min to complete! The questions that we ask are here to help us provide you with the loan that you need.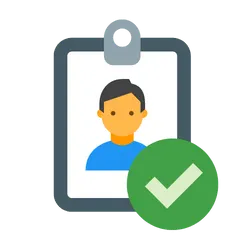 Get instantly verified
Once you've completed your form, our process team will go through it to make sure that you get verified for an instant loan. Our team works fast enough for you to get your loan the same day!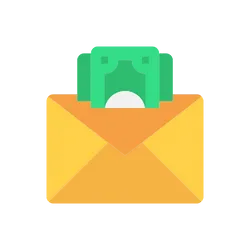 Receive your loan!
Congratulations! Reaching this step means that you will be getting your loan right away! Once you've completed your form and that you've gotten approved, all you'll have to do is relax until you get your loan.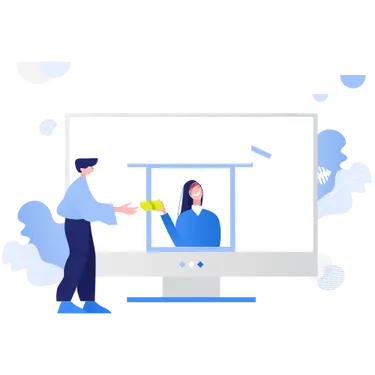 They don't call us PrestoCash for nothing! We're known to lend a hand a soon as someone needs it. We achieve that by lending money right from your screen for those that are currently in a tight spot.
How are we able to be this fast? It's simple, we have the best team and our application process is known to be the best one out there.
You can head on over to our loan application process page to learn more!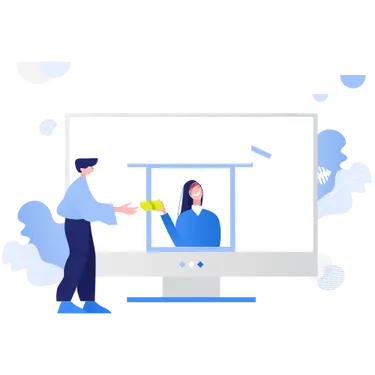 Same day
e-transfer Loans

, Hassle-Free
Why run if you can secure a loan from the comfort of your home. We specialize in non-credit check loans in Canada, making lending money easier and faster. Our service is secure and your information is safe. Take advantage of our service and get money on the same day you apply with non-credit checks. Contact us for secure and quick loans. Whatever your situation is, we're here to lend you a helping hand.
Advantages

of getting a loan from us
No need to visit the bank. Fill in the loan application from your device and get funds directly in your bank account through an e-transfer. If you fill the form before 5 PM, we will take no more than 2 hours to notify you. 
Easy, simple and a quick process. Don't get yourself involved in paperwork. Deposit your digital documents and let us evaluate your loan application in an instant. Get a quick approval after submitting your bank details online to pass the bank verification process. 
Get an e-transfer loan the same day. Cover your unexpected expenses with fast e-transfer loans. Receive the funds within a few hours you apply. Use our funds to meet all your sudden financial challenges without any worry. 
Easy and simple installments. Get the funds with fixed tiny installments and repay them with your monthly income. You can repay the funds in 6 months with small monthly installments.
What are our non-credit check loans?
Got a bad credit score? No worries! We're here to help you. A non-credit check loan simply means securing a loan without verifying your credit score. Our team doesn't require you to show your credit score to secure the loan. Instead, we evaluate your capacity to borrow through your income details. 
Simply go to our application section. Fill in your income details and contact information. Then, submit the required documents and click on apply. We'll quickly evaluate your application within 5 minutes. We'll go above and beyond to offer you the best possible help you need. With us, you can secure a loan without a credit score investigation.

Why apply for our loans?
Our service helps you in various situations. From escaping your old debts, going through unexpected expenses and even  planning your next holidays, we are up for everything. Whether it's repairing your home, depositing education fees, or covering medical bills, our non-credit check loans are always available to help you.
The best alternative of a payday loan
Payday loans can be hard to repay all at once. That's why we developed the best alternative to a payday loan. We offer personal loan solutions that are much more convenient for your needs. The non-credit check personal loans we offer are affordable to repay with no hidden fees. Secure the loan and repay the funds within 6 months, keeping your installments easy and simple.
We work to reduce your burden of repayments so you can eliminate your financial stress.
We are the most trusted online lenders in Canada
Our company has passed all authentication certifications. Therefore, our system is 100% safe to apply for instant e-transfer loans. Being a credible corporation, we aim to provide you with the quickest, simple and safest loans in the country. We are proven as the safest choice for e-transfer loan applicants.
Michelle A.
The steps were clear and I got my loan the same day!
Jean Luc Alphone
I was in a tight spot and they're helping me get back on track!!!
Johanna Dean
Same day loan as soon as I applied. I was skeptical at first…. but now I got my loan!
Mike Anor
Fastest loan in Canada. I'm happy with the service so far.
Zachary Dubee
I'm really glad that I landed on this website. This is really simple and fast way for a loan.
Victoria K.
Got some money very quickly! I'm actually very impressed with the service. Would recommend.
Frequently Asked Questions
Will PrestoCash check my credit score?
NO! PrestoCash is a non-credit check lender. As a matter of fact, we do not believe a credit score is the sole aspect of underwriting a loan. Our loans are based on the consistency of your income vs expenses. We will be looking at your capacity to repay our loans and get out of debt more than anything else.
When and how do I get the funds?
If you have completed your process before 5:00 PM eastern time. Your funds will be sent by e-transfer on the same day. It is important to be advised that we do not control e-transfer delays and it can take up to 4 hours to receive the notification to deposit your funds. We specialize in many types of loans especially e-transfer loans.
How do i get a credit limit increase?
Increases will happen over time as you build a history with us.
Just like in any relationship; it will take some effort on both sides.
Our limit increases will be based on your financial situation and capacity to repay.
On average you may ask for a limit increase every 4 to 6 months.
What documents are needed for a PrestoCash loan?
Since 100% of our loans must pass banking verification our process is paperless. At the moment of eligibility, you will only need to provide our billing department with a photo ID. In the case of discrepancies in your account, we may require additional documentation such as a pay-stub or a utility bill.
Does presto cash offer typical payday loans?
PrestoCash is not a licensed payday lender. We offer personal loan solutions that are much more affordable then a typical payday loan. Our loans can be amortized on up to 6 months and keep your instalments affordable.
How much will the loan cost me?
There is an interest portion of up to 22.98% that may be charged on your loan.
Additional surety-ship and membership fees may be charged to cover the lender's credit risk.
Can I defer a payment?
Yes! You are able to defer 1 payment within your cycle. It is impossible to defer your first or final repayment. To defer a payment you will need to contact us at billing@prestocash.ca
Will PrestoCash call my employer or references?
PrestoCash may validate your employer's phone number but will not implicitly inform them that it is for a loan. The only time an employer or reference will be contacted is in the case we cannot reach you and as a last resort.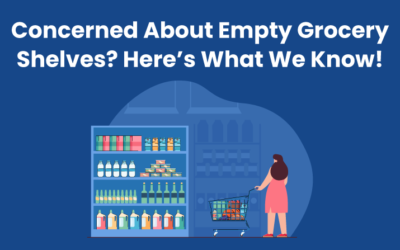 Nowadays, many US and Canadian grocery stores have empty shelves. If you also have encountered empty grocery shelves in your nearby grocery store, then you may be concerned about the food supply. We from PrestoCash have looked into this concern and tried to dig deeper...